pRack High Speed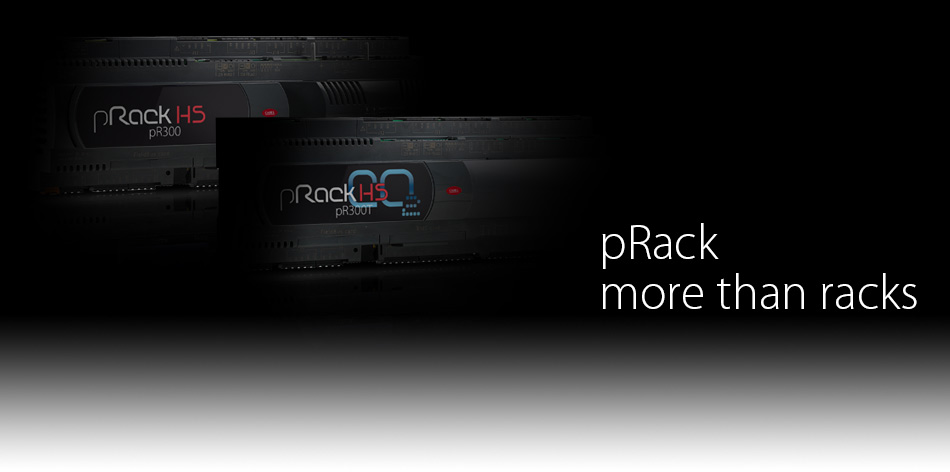 Carel's successful rack controller has been upgraded and is now faster
pRack is CAREL's complete offering for the control and management of compressor racks and condensing units.
It stands out on the market for:
innovative control algorithms aimed at saving energy;
compatibility with the main market control standards;
wide integration and supervisor options;
versatility, with many features that expand its possible uses;
high number of inputs and outputs for all control and measurement requirements.
These strengths are shared by the two versions in the range:
pRack 300, for applications that use the most common HFC and HFO refrigerants on the market, including the new blends such as R448A, R449A, R1234yf, R1234ze, R452A, R455A, in addition to CO2 in subcritical operation;
pRack 300T, developed for transcritical CO2 applications, integrates management of typical system components such as gas coolers, intercoolers, high pressure valves, flash gas valves, as well as medium and low temperature and parallel compressor lines. Completing the offering is the possibility to manage up to three EmJ - Modulating Ejectors.
CAREL's know-how of centralised refrigeration systems is the result of decades of research experience and applications in the field. This is reflected in the multiple features offered by pRack controllers, together with consolidated stability and operational reliability.


The offering has now been upgraded, providing all of the consolidated functions along with some new features, on faster hardware, guaranteeing:
extremely fast controller start-up (20 seconds);
improved responsiveness to software upgrades;
faster production line installation times;
flexibility during commissioning.
Also in the new enhanced "high speed" variant, pRack allows seamless integration with the entire CAREL range of high-efficiency products, such as ExV electronic valves, Power+ drivers, MPX range showcase controllers, Boss and RemotePRO monitoring systems.