Heez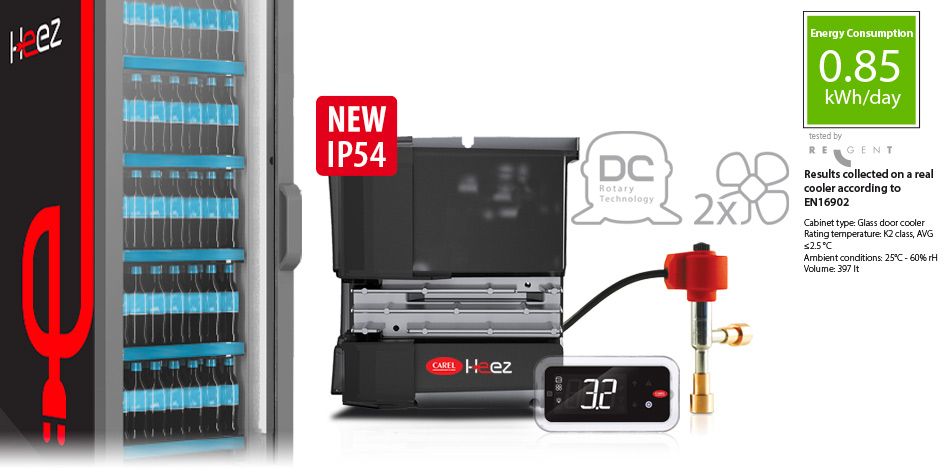 The extensive modulation ensured by the Heez control solution achieves significant results both in terms of energy performance and pull-down.
In particular, rotary DC inverter technology significantly reduces both ON-OFF cycles in steady-state operation and slashes pull-down times due to the high motor operating speed. Control algorithms allow synchronised operation of the compressor, stepper valve and variable-speed fans, so as to ensure the best performance in climates.
All of these features have made it possible to achieve incredible results in pull-down performance and energy consumption. Tests conducted by a certified third-party laboratory have shown that the Heez control solution installed on a glass door merchandiser can reach an EEI (Energy Efficiency Index) of 13.8, meaning 50% better efficiency than the best beverage coolers available on the market.
Heez offers also high connectivity options using the Bluetooth and NFC wireless connectivity features integrated into the new range of Carel controllers. Using Applica, Carel's new app for cooler configuration and maintenance, interaction with the units is simple and intuitive.
For more information visit our stand in EuroShop hall 16 booth E03.
Go to see the product page