MPXone advanced
The compact solution for energy efficiency of multiplex refrigeration units.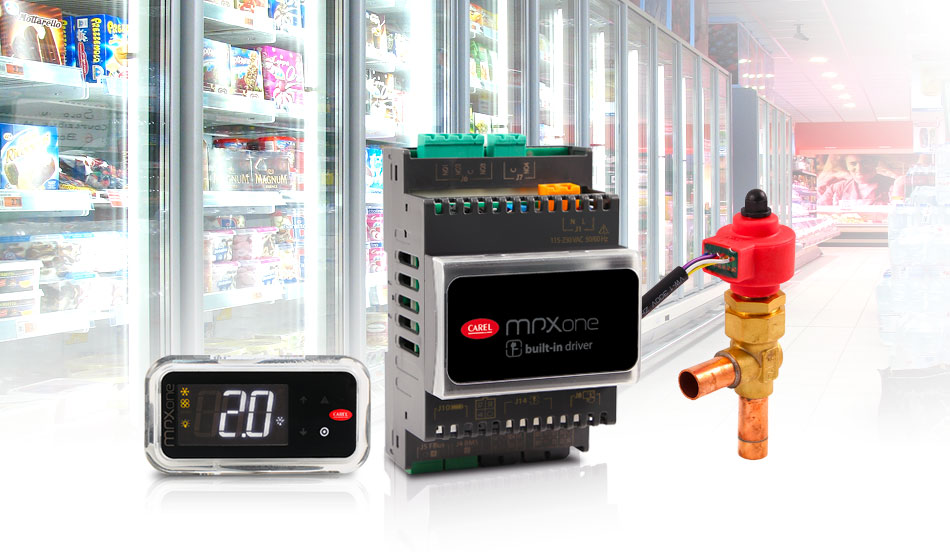 MPXone Advanced represents the evolution of the current One segment, integrating management of a CAREL unipolar electronic valve to improve the operating performance of a multiplex showcase or cold room.
The solution's compact dimensions represent the distinctive feature of the controller, meaning the design of the electrical panels can be minimised. Added to this feature are wireless connectivity (NFC, Bluetooth) and the most advanced logic functions for optimising control and energy efficiency.
Continuous modulation of showcase cooling capacity allows fine control in all operating conditions, consequently stabilising the temperature and maximising food preservation.
Together with this, the connectivity options simplify the way the unit is commissioned and configured, streamlining interaction and drastically reducing operating times.