Transcritical CO2 condensing unit driven by DC inverter technology for small format stores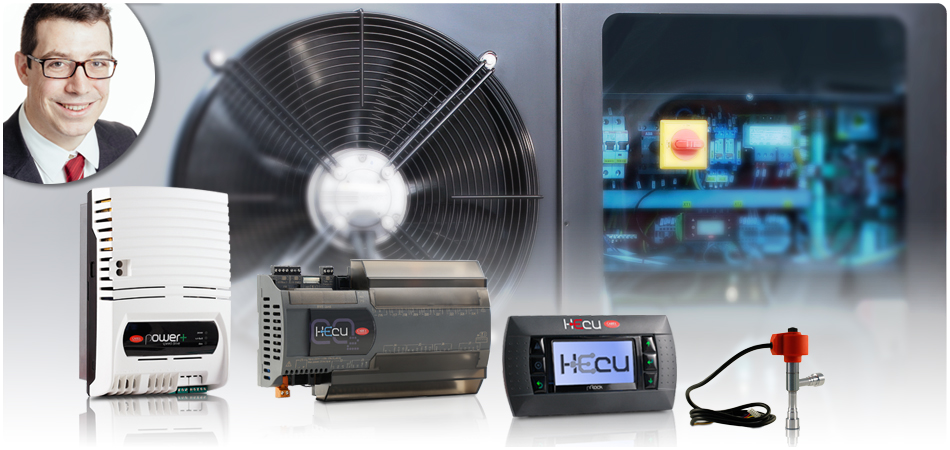 Nicola Pieretti,
Application Manager, Retail Solutions
Speech scheduled on Wed 8th March at 4:30 pm, Hall 15 E24
The use of carbon dioxide is nowadays a standard for commercial refrigeration in Europe. CO2 compressor racks are widely used in the hypermarket and supermarket while CO2 condensing units are delaying their entry in the small format stores slowed by higher costs and complexity.
CAREL is promoting a new solution for CO2 condensing unit with DC inverter compressors in order to accelerate the introduction of carbon dioxide in this segment and to comply with the main regulations addressed to the low ambient impact both direct using low GWP refrigerants and indirect focusing on high energy efficiency systems.
The DC inverter technology stands out for the real and wide capacity modulation. By the use of DC inverter compressors it is possible to achieve the best energy performance for each load condition reducing the operating cost and increasing the quality of food preservation with stable regulation and reliable working operations.
Compactness, overall reduction of cost and ease to use are the others key factors of CAREL Hecu sistema in order to overcome the current limitations to the use of natural refrigerants in the small format stores.
Nicola Pieretti, after graduating in Engineering from Padua University, joined CAREL working as a Product Manager for food retail refrigeration field controllers. He is currently in charge of the development and deployment of electronic controllers dedicated to centralized supermarket. During the past years he has been focusing on CO2 transcritical application worldwide.