New frontiers for DC inverter compressors applied in waterloop systems for commercial refrigeration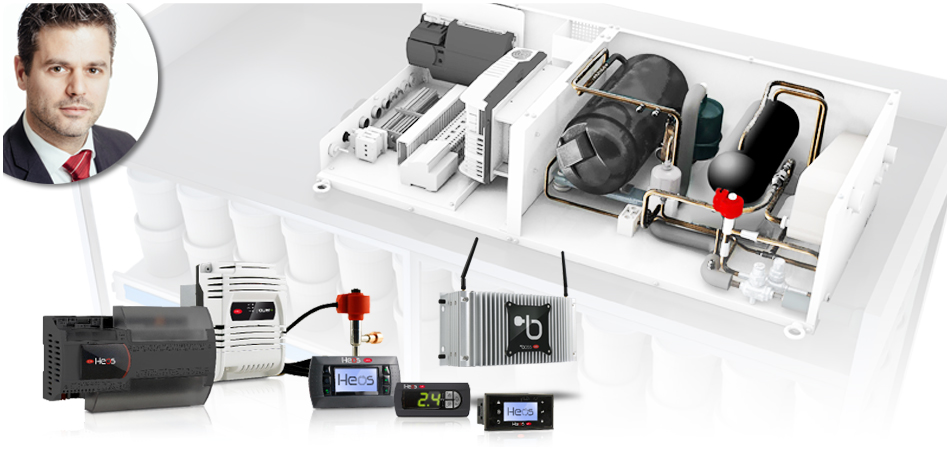 Diego Malimpensa
Business Unit Manager, Retail Solutions
Speech scheduled on Tue 7th March at 3:00 pm, Hall 15 E24
In latest years the use of waterloop systems in commercial refrigeration has seen a great boost thanks to the use of DC inverter driven compressors that have significantly improve the energy efficiency of this kind of systems.
The synergic use of DC inverter driven compressors and electronic expansion valves jointly managed by advanced control systems permit to combine the typical benefits of a waterloop system, such as factory tested plug and play cabinets, flexibility and charge/leaks reduction, with energy efficiency, food quality improvements, regulation stability and prehentive diagnostics.
CAREL is continuously improving its Heos sistema for DC waterloop systems, presenting how this technology can further improve the system analysis to a cabinet vs cabinet level, details not available with traditional systems, and how the benefits of this systems can be adapted using different refrigerants.
Diego Malimpensa, after graduating with a degree in Engineering from Padua University, joined CAREL in 2006 working as a Product Manager for food retail refrigeration field controllers. He is now in charge of the business management of the "CAREL retail sistema" portfolio, coordinating the deployment of CAREL's solution for food retail systems. As a marketer, he is directly involved in product design and the development of emerging technologies. During the last few years, he has been focusing on CO2 solutions and BLDC compressors applied in commercial refrigeration.