Site analytics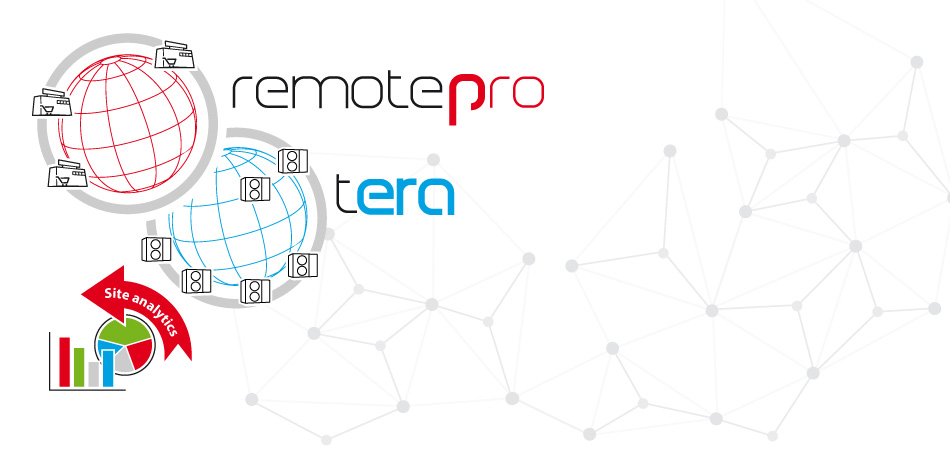 Business intelligence, Big Data and Analitycs are at the top of the pyramid of interest for managers today.
CAREL remote supervisory solutions have been evolved in order to address these trends offering added value information, deep insights and fast data lookup.
Benchmark details

Validate investments based on actual ROI
Global consumptions available at a glance

Active reaction

Speed up configuration optimizations
Broadcast strategical actions

Personal interface

Improve reaction time
Seamlessly access to information

Expert alarms

Focus just on critical issues
Optimize maintenance efficiency

Environment Safety

Promptly react on gas leakages
Identify appropriate technologies

HACCP insights

Prove overall compliancy
Reduce food loss

RemotePRO is Carel Enterprise Monitoring Systems. With the remote supervisor, the same interface can be used to analyse and compare the data collected by the local supervisors on each system for centralised site management.
Our offering for monitoring and optimisation of system configurations is complete and reliable at every level.
tERA is the new platform ready to quickly bring the business to the sale of services. Now you can create a centralized remote management system for HVAC applications to access quickly and easily all the necessary information and optimize the work of the technical team and internal service.
For more information visit our website and our stand in Euroshop hall 16 booth E03.