pGD2-pGD3 (display)
pGD2*-pGD3*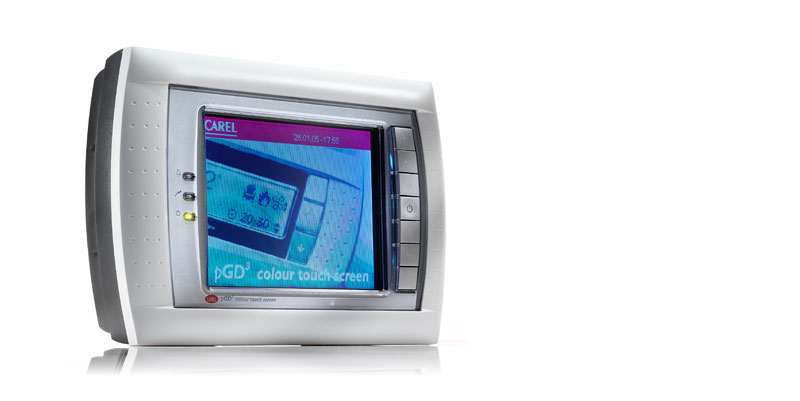 General characteristics

pGD3 is a pCO sistema family user terminal fitted with 5.7" touchscreen display with 1/4 VGA resolution for managing graphic objects (measuring up to 320x240 pixels with up to 256 colours), animated icons, non-proportional fonts in Unicode format, alarm logs, graphs showing the trend of temperature, humidity and pressure values. A keypad alongside the display makes it ideal for all applications in which the touchscreen is not the preferred user interface.
For less demanding applications, a black and white variant is available, pGD2, which supports the same functions as the colour version. Connection to the pCO controller is available over the RS485 network using the pLAN protocol.