Power+: Full range of drives for DC inverter driven compressors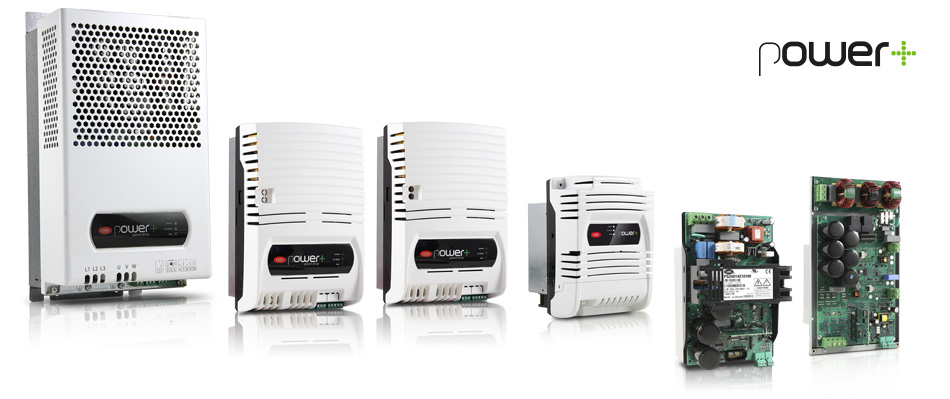 DC inverter driven compressor is one of the most efficient technologies available in the world for HVAC/R applications. This technology, is becoming a market standard in home air-conditioning, heating and refrigeration applications.

For almost 10 years, CAREL has been working to develop and deploy this technology in all HVAC/R applications to improve energy efficiency and regulation control stability.

Fully integrated in refrigeration solutions such Heos or Hecu, DC inverter technology can further improve their benefits thanks to advanced controls able to manage completely the thermodynamic system and maximize efficiency and reliability of the continuous modulation.

CAREL's experience in this sector has allowed the Power+ to be upgraded with exclusive functions to protect the compressor and optimise the entire refrigeration system: the new Power+ integrates "class B" safety software that allows customers to certify the unit in accordance with international safety standards, without requiring additional components.
Here below the list of the 100+ DC compressors qualified by CAREL labs.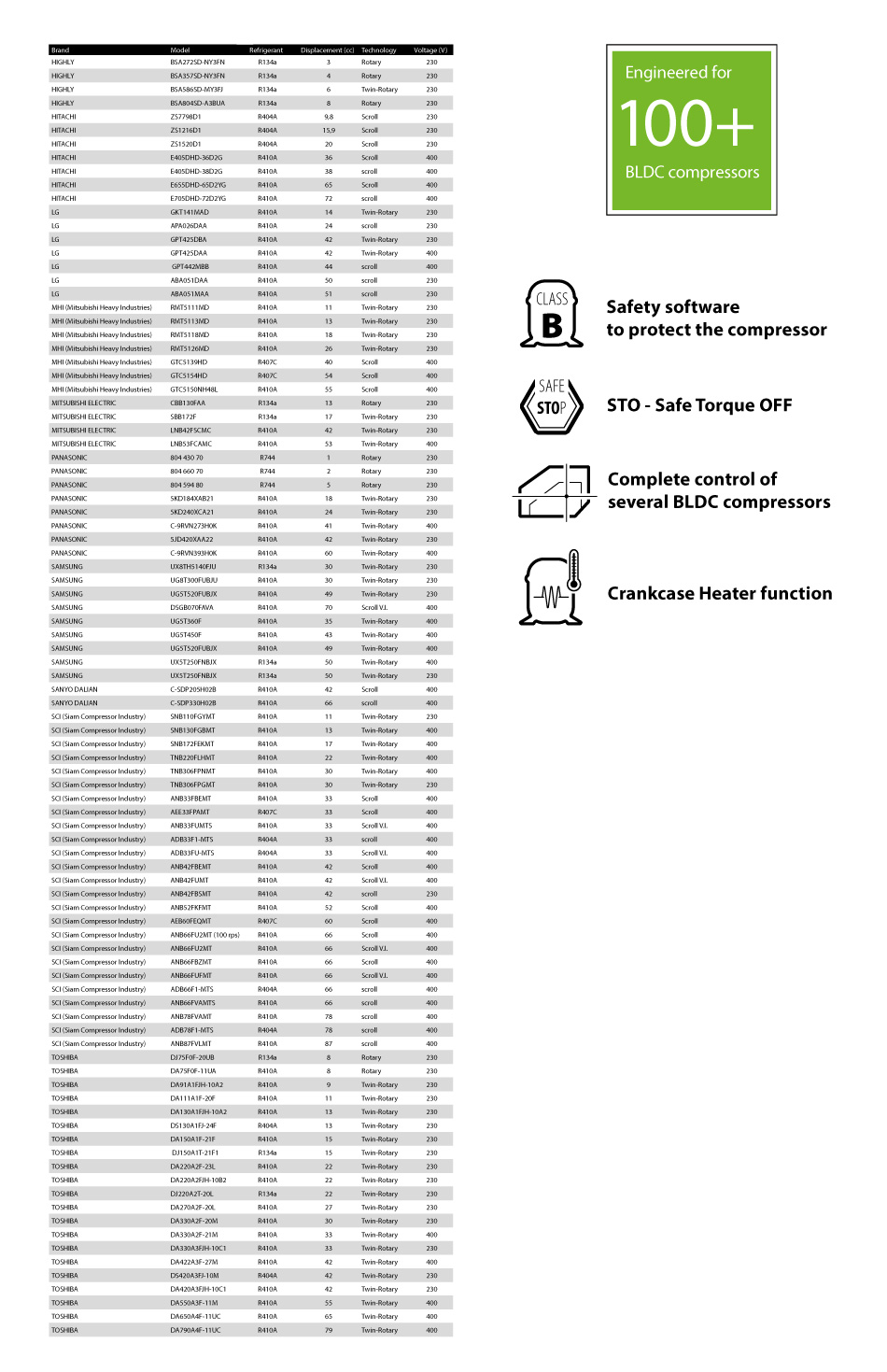 For more information visit our website and our stand in Euroshop hall 16 booth E03.