Hecu CO2 ready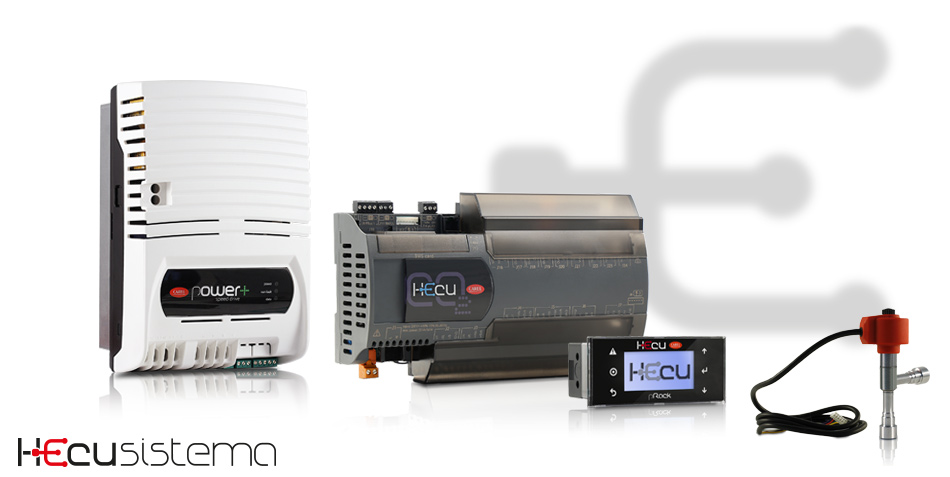 Hecu CO2, optimized control for natural refrigerant condensing units
All the efficiency of Hecu sistema is now available for LT CO2 systems
Hecu sistema expands its range of control solutions for high efficiency CO2 condensing unit, leveraging the DC technology also for LT application. By using DC inverter compressors, Hecu sistema can offer real modulation of cooling capacity, so as to achieve low energy consumption above all at part loads.
Hecu sistema introduces the management of two compressors lines, typical of the traditional CO2 transcritical booster systems, allowing to meet low temperature applications requirements and contemporary ensuring the highest level of efficiency. It also opens the door to new application scenarios that further deploy the usage of natural refrigerants
Hecu sistema Such very high performance attainable with CO2 means the system both complies with the Eco-design directive on energy performance and exceeds the limits set by the F-Gas Regulation for condensing unit applications.
Hecu sistema stands out for its real-time communication with the refrigeration units, allowing implementation of advanced system optimisation logic, with dynamic set points and extremely stable control so as to ensure perfect food preservation and reduce food waste; essential for the commercial refrigeration.
CAREL supervisors can be used to monitor and optimise the operation of all connected systems, preventing possible malfunctions and scheduling maintenance so as to guarantee excellent service levels.
For more information visit our website and our stand in Euroshop hall 16 booth E03.